New payment methods
Today is advising you
Ing. Jaromír Pytlík deutsch
Tel.: +420 775 559 055

hockeytalent
---
Mgr. Luboš Voříšek
Tel.: +420 734 200 909

hockeytalentacademy
---
For ITALY and SLOVENIEN camps
Rok Pajic english, slovenian

Tel.: 602 325 955
---
For payments CZECH camps
CALL
+420 384 496 402
COMBINED TRAINING WITH ICE DRAGONS ACADEMY
No ratings.
Art.No.:
hta2036
Product number:
2022-05-09
Pro hráče ročníku 2009, 2010, 2011, 2012, 2013
Availability:
Low stock - order quickly!
Variant Selection of

COMBINED TRAINING WITH ICE DRAGONS ACADEMY
COMBINED TRAINING WITH ICE DRAGONS ACADEMY
Chcete poznat prostředí mládežnického hokejového centra?
Není nic jednoduššího, přihlaste se ZDARMA, budeme Váms kontaktovat a nabídneme Vám termín testovacího tréninku!
Velkou výhodou pro všechny, kteří milují hokej, je fakt , že v Telči působí dovednostní projekt Hockey Talent Academy a pořádá zde celou řadu hlavních campů které můžete pro svůj hokejový rozvoj využít. Dále zde vznikla v létě v roce 2018 celoroční akademie ICE DRAGONS TELČ a je určena pro hráče ve věku 10 – 14 let. Akademie vedená trenérem Jaromírem Pytlíkem poskytuje hráčům špičkové podmínky pro svůj hokejový a osobní rozvoj vše v návaznosti na místí školy. Hráči se účastní soutěží mladších a starších žáků. Úzce spolupracujeme s Hockey Talent Academy. Cílem projektu je zlepšit mladé hráče dovednostně, herně, ale i kondičně a připravit je na přechod do dorosteneckých kategorií. Jsme si jisti, že je v České republice spousta dobrých hráčů, avšak chybí jim špičkové podmínky a konkurenční prostředí, aby mohli ukázat své opravdové možnosti! Na chodu akademie se podílí řada špičkových odborníků v oblasti dovednostní výuky, kondiční přípravy, videorozborů a stravovaní.
Akademie má špičkový tréninkový plán blížící se plánu profesionálních hokejistů. V týdnu hráči absolvují 7 tréninků na ledě, 5 tréninků OFF-ICE, 2 zápasy a trénink zaměřený na protažení a kompenzační cvičení. Samozřejmostí je před každým tréninkem či zápasem WARM UP pod dohledem kondičního trenéra.
Naše akademie spolupracuje s místní Základní školou Masarykova a s místním víceletým gymnáziem. Díky této spolupráci naše tréninky navazují bezprostředně na školu a hráč nezamešká školu ani trénink.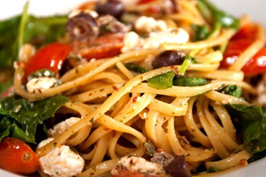 Hráči mají k dispozici odbornou péči v oblasti stravování pod dohledem RNDr. Pavla Suchánka, který je odborník na sportovní výživu.
Pokud máte zájem o naši akademii pro bližší informace volejte na telefon +420 775 559 055
Customer who bought this product also bought:
HTA INDIVIDUAL TRAINING, 15.02.2023 / 11:30 - 12:30 / TELČ
Art.No.:
HTA017-01
HTA INDIVIDUAL TRAINING, 12.02.2023 / 10:15 - 11:15 / TELČ
Art.No.:
HTA017-01
HTA INDIVIDUAL TRAINING, 12.02.2023 / 9:00 - 10:00 / TELČ
Art.No.:
HTA017-01
Write Product Review